Beauty products for the home
LUX essentials was born out of the love of using scents to complete a room design combined with the need for natural home products. We use all essential ingredients and nothing more – and of course packaged with attention to detail in beautiful glass bottles that are sure to add a touch of LUX to any home. Available in 4 signature scents, you'll find everything you need from counter spray to empty bottles to refill with dish soap.
What's new? New packaging, new scent!
sun ah brock
SUN AH IS THE FOUNDER OF LUX ESSENTIALS, AND SHE HAS BEEN TURNING HOUSES INTO HOMES FOR OVER 18 YEARS WITH HER INTERIOR DESIGN FIRM, LUX DECOR.
Her signature style is friendly, not fussy, and she brings fun to every project.
Nature is her "playground of inspiration" and she loves to photograph her travels to capture cherished memories and to bring home ideas for her clients' designs.
She enjoys nothing more than setting a beautiful table, inviting friends and family over to fill the room with laughter and a touch of chaos – a "perfectly imperfect" home.
Sun Ah loves how scents are the finishing touch that create the ambiance in a room and together with her team has curated three timeless favourites to share with you.
lux essentials home care collection
a good pairing for the environment
Our clients have spoken, and we have listened. Newly available to you, complement your hand soap or counter cleaner with a refillable bottle of dish soap, so they all can sit pretty by your kitchen sink. Dish soap bottle available in amber, or clear to match your favourite scent.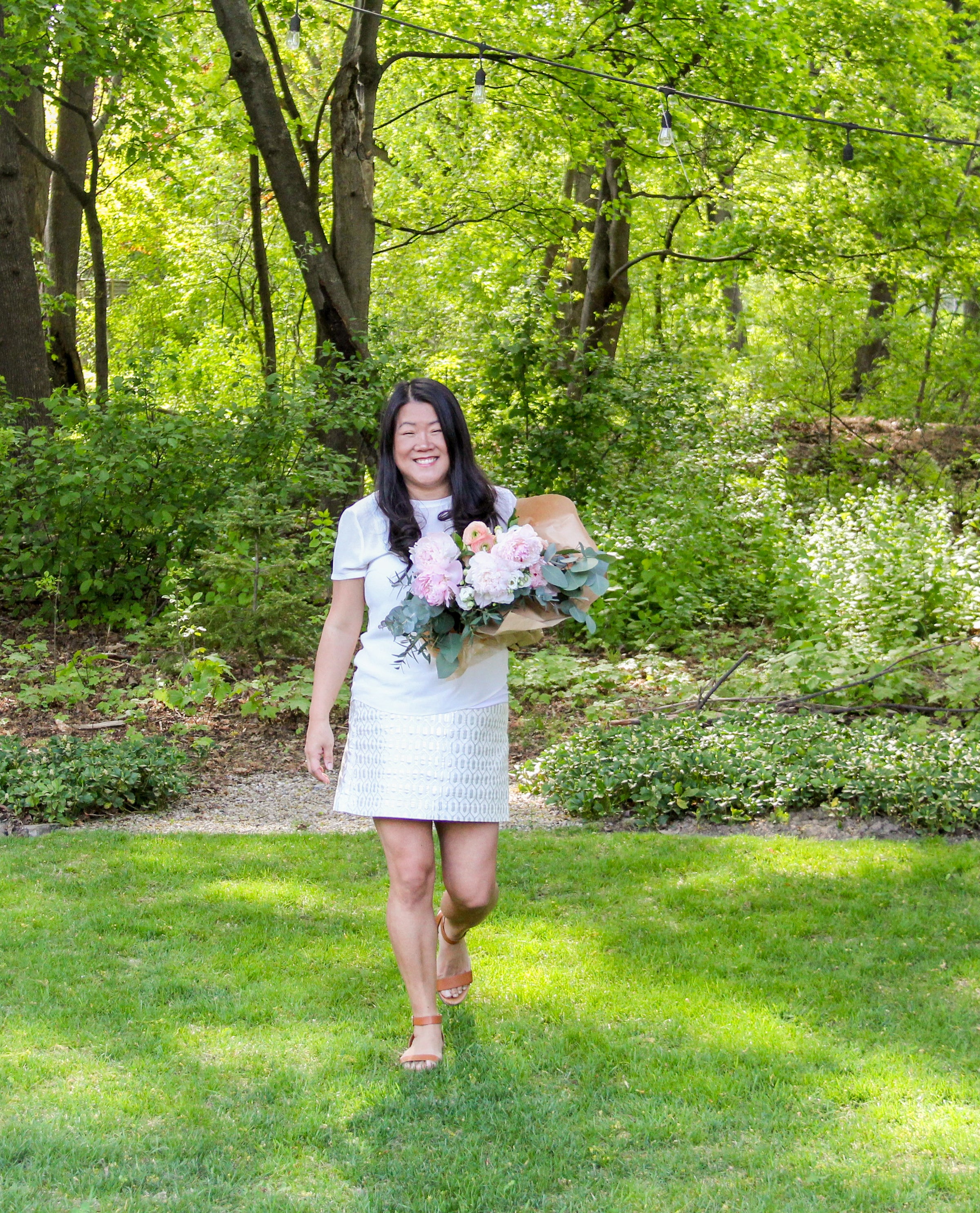 WE INSISTED ON USING ONLY THE FINEST NATURAL INGREDIENTS AND HAVING OUR PRODUCTS HAND-MADE RIGHT HERE IN QUEBEC FOR A LOWER CARBON FOOTPRINT. 
All of our products are biodegradable and packaged in recyclable glass bottles. Whether you're one of LUX decor's interior design clients or not, you can enjoy the fresh and clean products we've created for your home.