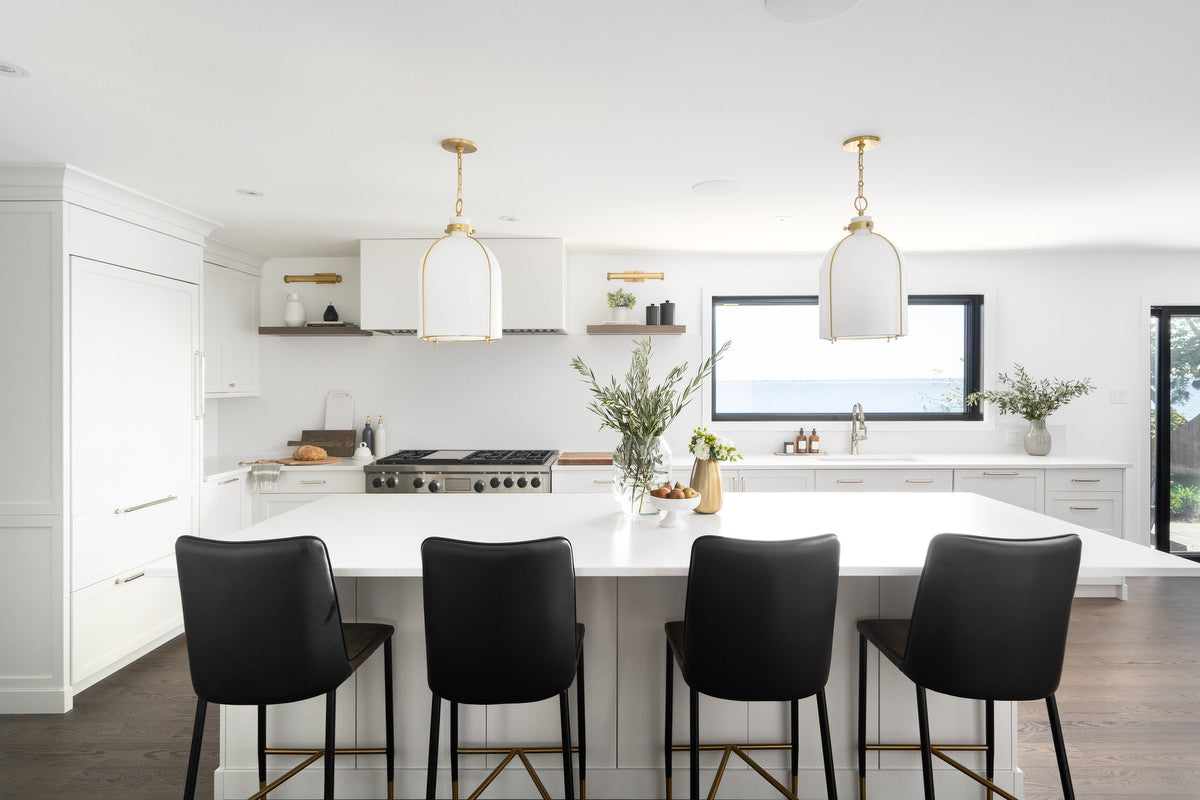 All you need to know about our products shipping to you.
Due to the ongoing global supply chain disruptions beyond our control, we are experiencing fluctuating shipping timelines and longer than expected delays, particularly for larger items. We will continuously update our clients on delays to the best of our abilities. Each product on our site has an estimated shipping timeline for your information.
Contact us at anytime for more up to date information on the timeline for a certain product:
shop LUX decor ships all items listed on this website across Canada.
Rural locations are subject to additional shipping charges. We will contact you with a new quote if the rate is increased for your delivery location.
We offer free local pick up from our Montreal location. Items that we do not have in stock will be subject to shipping delays. Once your items arrive at our warehouse, your order will be ready for pickup within 2-4 business days. We will contact you when your order is ready. Pick up should be made within 5 business days of being notified.
Smaller items and decor pieces are shipped via Courier (Canada Post or UPS). 
Some of our larger items are considered oversized and may be shipped with a freight carrier or by selecting our White Glove service (see section below for details). Please note standard delivery is doorstep only. Courier delivery personnel do not enter your home. Building deliveries are dropped off in the lobby.
Other than beds and dining tables, most of our larger furniture pieces come fully assembled. It is important to take the necessary measurements to verify that all boxes or items delivered are able to fit into tight spaces such as stairways, elevators, and doorways. Additionally, ensure that you are capable of lifting every item you have ordered or that you have the proper assistance to move objects into their new home.
Please contact us to upgrade to White Glove Delivery if you are unable to do so.
White glove delivery is available in the Montreal region and includes unpacking, minor assembly and garbage removal.  Items are delivered directly into your home. Additional charges may apply for rural locations, buildings or any other complex deliveries. We work alongside you to schedule your perfect delivery date and gather all relevant information for our delivery team. Please ensure that your entrance or building is ready for our team upon arrival and that there is nothing blocking or preventing a seamless delivery process. We ask that you also inspect items for any damages before the delivery team exits (see damages and returns policy). Please contact us with any questions!
Oversized items are categorized based on the dimension and weight of the decor piece. Orders containing oversized items are given a custom calculated shipping estimate, which will be provided to you within 72 hours of placing your order. If the shipping estimate is not to your satisfaction, you have the option to cancel your order for free. Orders will not be placed until confirmation is given. For additional details or a quote before you place your order please contact us at shop@lux-decor.com with any questions.
Please note that calculated shipping costs at checkout are estimates. For larger items (weight and/or size), additional shipping costs may be needed. If an extra charge on your order is required to have it shipped, we will contact you with a quote as soon as possible.
Shop LUX decor is located in Montréal, Canada and charges the sales taxes (GST and QST) applicable to Quebec. Orders shipped outside of Quebec are charged HST and GST. We do not ship outside Canada at this time. We do not ship to P.O. boxes. If you live outside of our typical shipping area, please contact us and we will provide a quote for shipping to you.
To ensure the smoothest possible delivery, please provide all relevant delivery details prior to your delivery date. For example: "No elevator available", "Please do not ring doorbell", staircase dimensions, specific floor if you live in a building, etc.
Please e-mail all relevant delivery instructions to shop@lux-decor.com or specify at checkout.
Decor items are stocked at our warehouse and ship within 1 week of order placement. Lighting, furniture, rugs and large art ship directly from the manufacturer to you. Each item and manufacturer have specific shipping lead times. For your item's lead time, please view the "Shipping information" tab on your item's product page or contact shop@lux-decor.com.
Once your item is shipped, you will receive a tracking number to use to follow your package and know its exact delivery date. Orders with multiple items may have multiple tracking numbers and different arrival dates.
Most items in the store ship within 5-10 business days. Items with longer lead times like made to order art and some lighting has the approximate lead times listed on the product page. 




Shipping delays may occur due to weather, supply chain disruptions, holidays, etc. Delays that are out of our control can push the delivery window past the lead time given at the time of ordering. We ask for your patience during these unforeseen delays as we share your frustration and wish to get your order to you as quickly as possible.
At shop LUX decor, we keep our showroom and warehouse updated with our designer curated selection of products. We feature many of these in stock items on our website. However, since stock can diminish quickly, in the event that your order is out of stock, we will contact you with an updated shipping timeline. If the items on your order are going to be re-stocked at a date that is further than expected, we will refund the specific items and/or the full order, depending on your preference. Our shop LUX decor team and designers are here to offer similar suggestions to replace your out-of-stock option as well. You can always use the chat function on the website or e-mail shop@lux-decor.com for stock levels on the products you are interested in.